Intensive Study Programme Bison Hillock
Jump to navigation
Jump to search
>>>Apply now
Key dates of the Bucharest Intensive Study Programme
Why waste is a challenge for Bucharest
There is a serious lack of an action-driven waste management system for individual consumers

What do we do now with the used clothing items, paper, glass, the oil used in cooking, batteries, printers, used tires, plastic (bottles)?
What could we do differently (better) for the environment?

Too few companies are using circular economy in their business model

How do we convince more companies to integrate circular economy principles of reduce, reuse, recycle?

Serious lack of education for adults on waste management (at home, at work)

How do we convince consumers to reduce, reuse, recycle various items?
The Bucharest Ecosystem of Circular Economy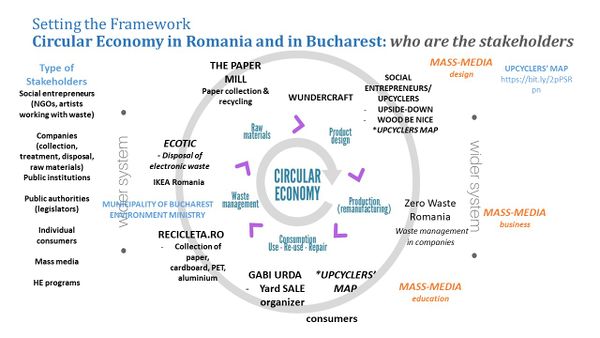 Focus Topics and Activities
Exploring Bucharest's ecosystem for circular economy
Focus: Recycling, waste management and circular economy
Cooperation with social businesses already active in the field of waste management:
Core question: How to strengthen the capacity of social enterprises based in Bucharest?
This will start by addressing concrete challenges the social businesses are currently facing