Intensive Study Programme Bucharest 2019
>>>Apply now
Key dates of the Bucharest Intensive Study Programme
Time frame: Monday, May 6 to Monday, May 13, 2019
Travel days:Sunday, May 5 and Tuesday, May 14
Host: The Bucharest University of Economic Studies (ASE) and Atelier Merci Charity
Focus Challenge: Waste Management and Circular Economy
Workshop Location: Bucharest, Romania
Participants: students and staff members from the Community Learning for Local Change ERASMUS partnership
Context of the Bucharest Case
The Bucharest Ecosystem of Circular Economy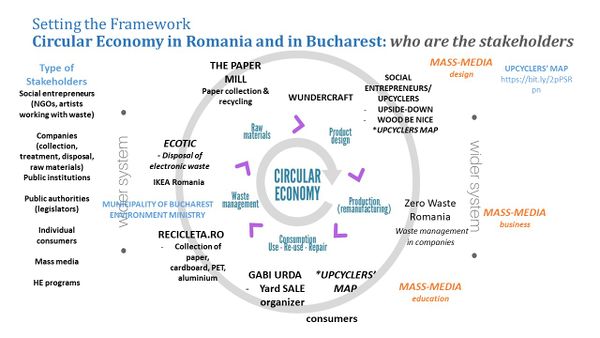 Focus Topics
Exploring Bucharest's ecosystem for circular economy
Recycling, waste management and circular economy
Cooperation with social businesses already active in the field of waste management:
How to strengthen the capacity of social enterprises based in Bucharest
addressing concrete challenges the sccial businesses are currently facing
Mission of the Bucharest Community Innovation Lab
A space (online and onsite) promoting a new approach to promote creativity, entrepreneurial thinking and skills for designing innovation in close cooperation with the communities in which the University is embedded. Hosted by the Bucharest University of Economic studies.
A learning tool to achieve the main goal of the project: to develop, establish and maintain a new framework for linking University to its local communities.
A starting point for co-creation and co-founding of local entrepreneurial solutions to local problems.
A voice for the local challenges and the change makers (social entrepreneurs, businesses interested in implementing circular economy principles, etc).